It is easier to buy for friends who just enjoy a nice glass of red or white without them knowing too much about the wines they are drinking! As a wine gift idea, you could treat them to a case of some of their favourite wines or mix it up with some new ones for them to taste as well. Find out if they like red, white or Rose and if they prefer sweet or dry so you don't get something that won't be agreeable to their palette. A bottle of Prosecco and a box of chocolates often goes down well as a gift for girly friends!
A wine gift doesn't have to include the wine though and a fantastic gift idea for a wine lover could be to get them a wine and cheese tasting experience or a trip to a vineyard to learn about the winemaking process. Or a slightly more expensive but a great gift for a wine lover would be a dedicated wine fridge or wine rack to store all their wine on.
Personalised bottles of wine make a special gift, you can have them personalised for all occasions be it birthdays, anniversaries or any occasion. Personalised wine glasses also make a fabulous gift and you can get ones covered in glitter too which look amazing for a gift.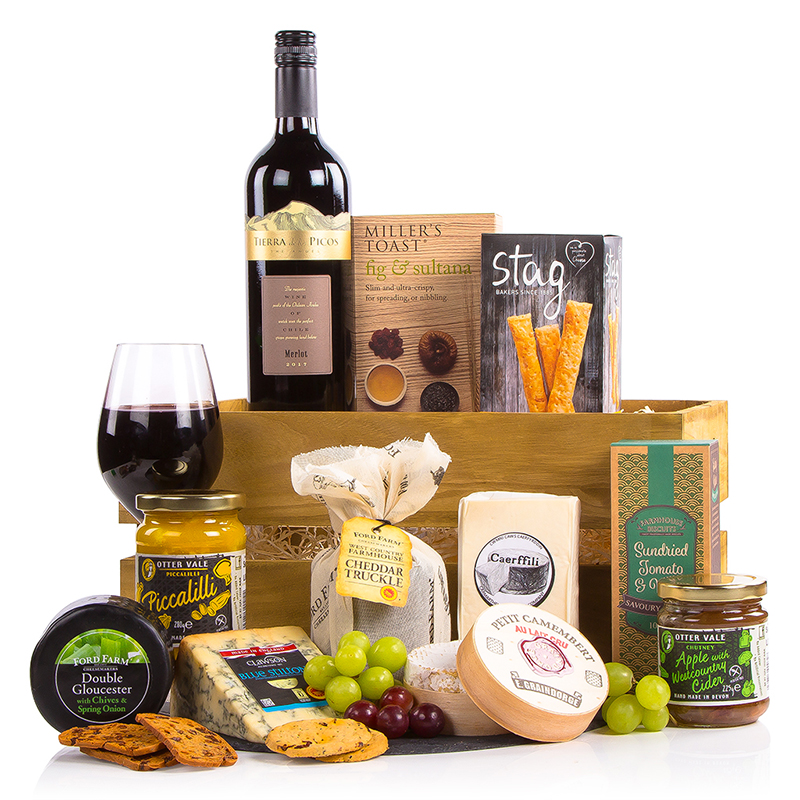 £

77.99
The gift that anyone who is partial to a bit of cheese is bound to love. A stunning gift presentation of delicious savoury treats to put a cheesy grin on your cheese loving friend.
£

29.99
Wine and cheese, the perfect pair! A gift to satisfy any cheese lovers cravings.
£

30.00
Treat the family to a basket of cheese, crackers and wine. We are sure you will agree, the perfect combo for a family get together.
£

16.99
Get the Spurs fan in your life a personalised bottle of Rose complete with the Spurs logo on the label.
£

13.99
Pour yourself a pint of mead and sit by the fire at the Prancing Pony and tell tales of the Shire with this fantastic Lord of the Rings designed tankard.