If you want to earn some brownie points maybe it will be a good idea to spoil the wife with some of these fabulous gifts. Then she is guaranteed to say yes to that night out or weekend away with the lads or she might treat you when you least expect it. I would recommend you get in early if there is something you are hoping she will say yes to. Pampering her and showering her with gifts is the way forward to get her in a relaxed happy mood.
Here are some great ideas of things you could buy for your wife in the attempt to earn those well-earned brownie points.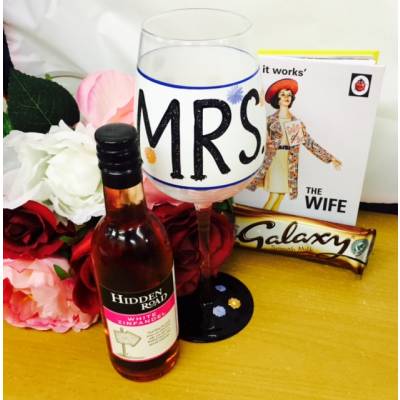 £

24.95
A fun gift bag containing all of the essentials a wife could want. Chocolate, wine, a wine glass and a funny book. You will be in their good books if you give them this gift.